Women's Professional Golf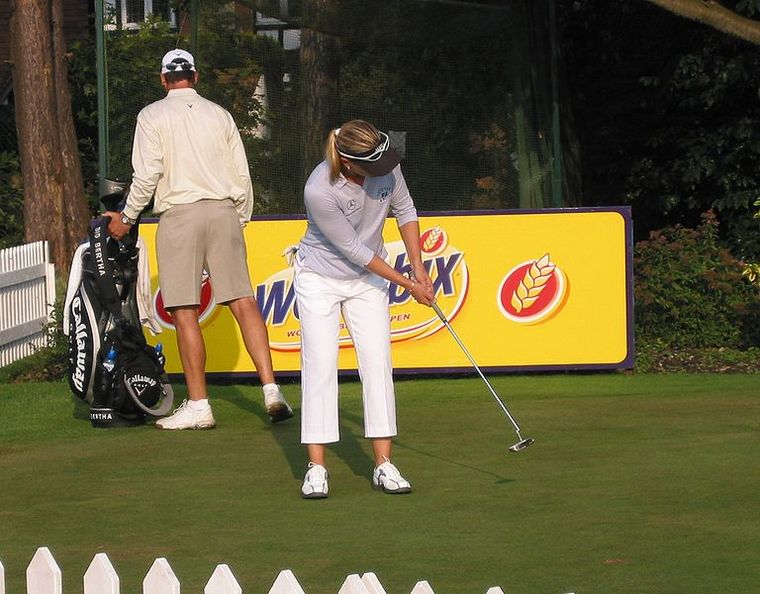 Women's golf doesn't have as long tradition as men's. However, female golfers in the United States have been playing golf professionally since 1940s despite the fact that the Ladies Professional Golf Association (LPGA) Tour was founded only in 1950. The European equivalent – the Ladies European Tour was founded even later - in 1979. Unlike men's professional golf, women's golf doesn't have a globally recognised set of majors. Currently, five majors are recognised by the LPGA but the Ladies European Tour recognises only two – the Women's British Open and The Evian Championship. Nevertheless, achievements of the best female golfers speak for themselves:
Annika Sorenstam (born 1970). The Swedish golfer won the most professional golf events in history of women's professional golf. From 1992 when she turned professional until 2008 when she retired, Sorenstam won 93 international golf tournaments (72 LPGA Tour events) and 10 majors. By taking part of the 2003 Bank of America Colonial tournament, Sorenstam also became the first woman to compete in a PGA Tour since the mid-1940s.
Kathy Whitworth (born 1939). The American professional golfer won 98 international golf tournaments (88 were LPGA Tour events) and 6 majors. In 1981, she also became the first female professional golfer to earn $1 million through advertising golf equipment such as Whitworth played professional golf from 1959 to 2005.
Babe Didrikson Zaharias (1911-1956). The American golfer (she began playing golf professionally in 1947) also achieved outstanding results in track and field, and basketball. During her brief professional golf career, she won as many as 48 tournaments including 10 (LPGA) major championships. She died from cancer in 1956, aged only 45.
Mickey Wright (born 1935). She competed in professional golf relatively briefly. Nevertheless, from 1954 when she turned professional until 1969 when she retired, she won 13 major championships and 90 total professional wins (82 LPGA Tour events). In 1964, she was also inducted into the World Golf Hall of Fame.
Patty Berg (1918-2006). The American professional golfer dominated women's golf from the 1940s through the 1960s. With 60 LPGA Tour wins, she is fourth in the number of won LPGA Tour events but she still holds the record in the number of major championships wins – 15.
Joyce Wethered (1901-1997). Widely considered as the greatest British female golfer, Wethered actually never played golf professionally. She mostly played golf at Worplesdon Golf Club in Surrey but she also won four British Ladies Amateur Golf Championships and five English Ladies' Championships. In 1975, she was inducted into the World Golf Hall of Fame.